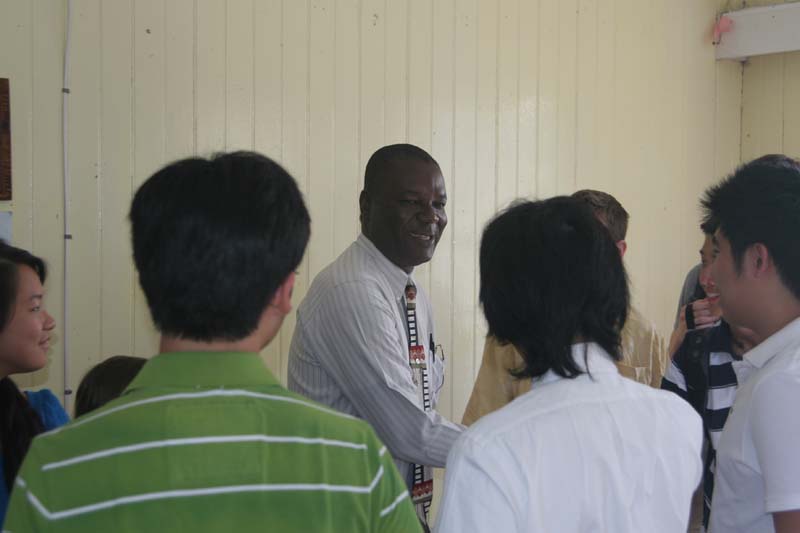 Here is the Minister of Education. the Honourable Bertrand Joseph meeting our students.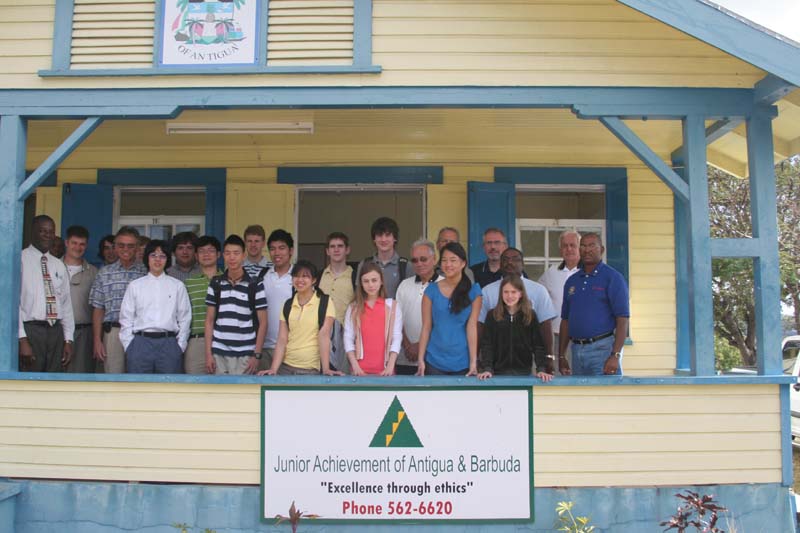 This is a group shot with the Minister of Education as well as the students and many of the Rotary members.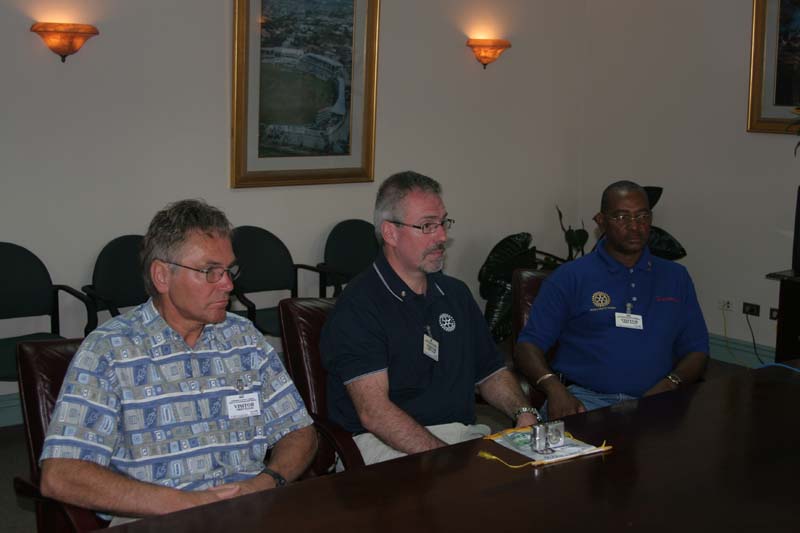 Right after we met the Minister of Education we went to the Office of the Prime Minister. Rod is on the left, Steve, and Cordel is on the right. Cordel is the local Rotarian in charge of the Computers for the World project. He has been a godsend. He has been a fantastic liason between the schools and our team.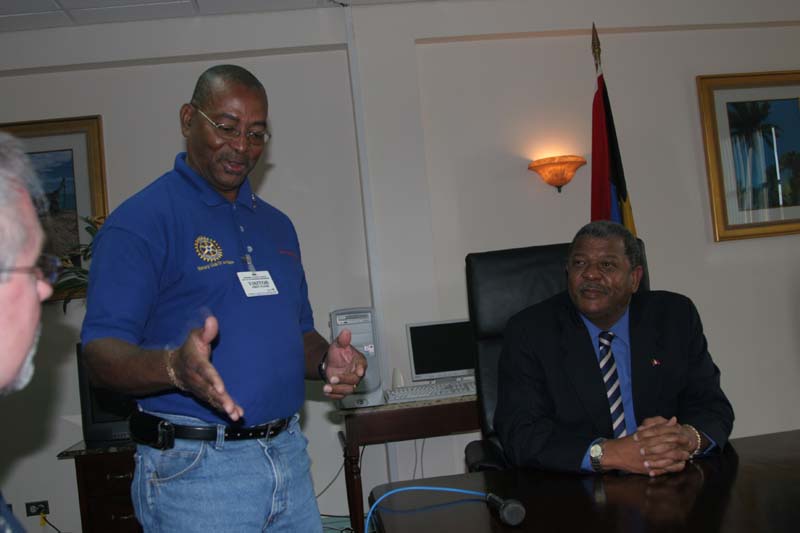 Cordel introducing us to the Prime Minister, the Honorable Baldwin Spencer.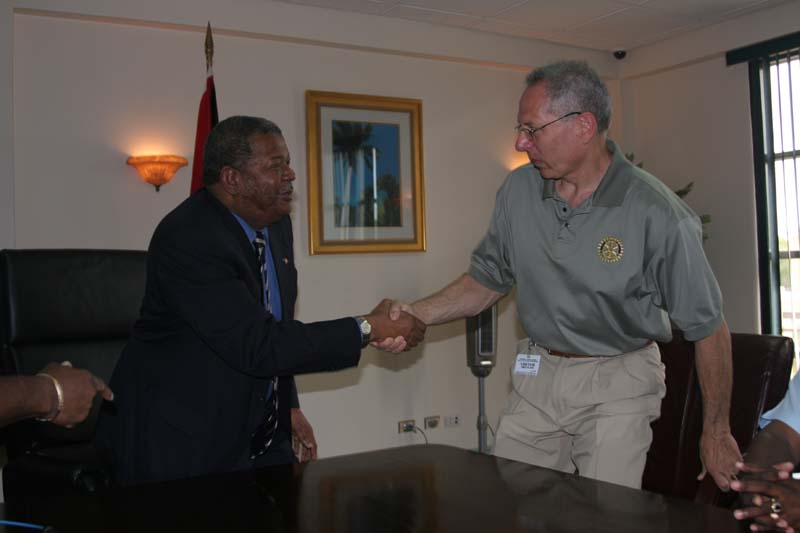 His Honor shaking hands with John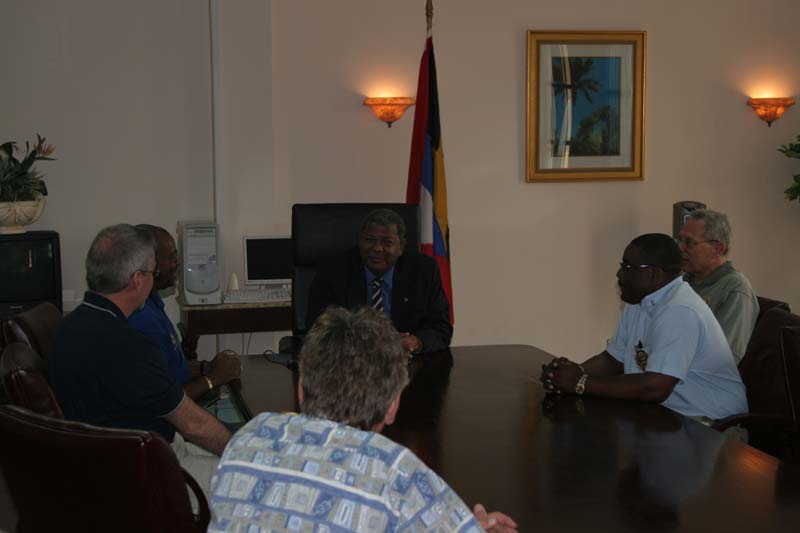 Steve was thanking His Honor for allowing the computers to be imported tax free. Rotary President Paul is seated on the right next to John.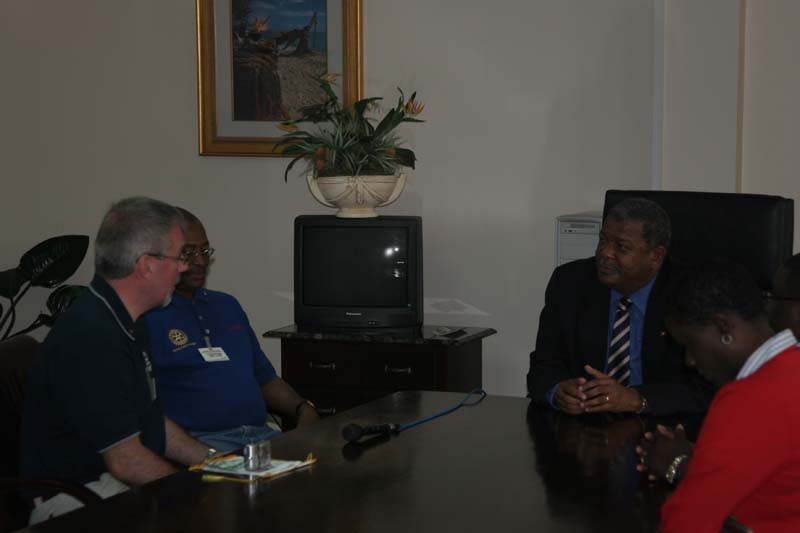 Steve talking with His Honor.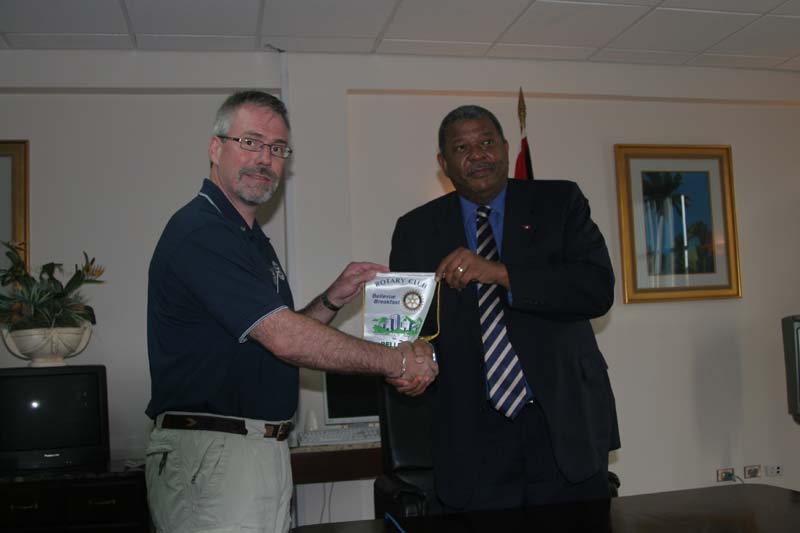 Steve presents the Bellevue Breakfast Rotary Club banner to His Honor.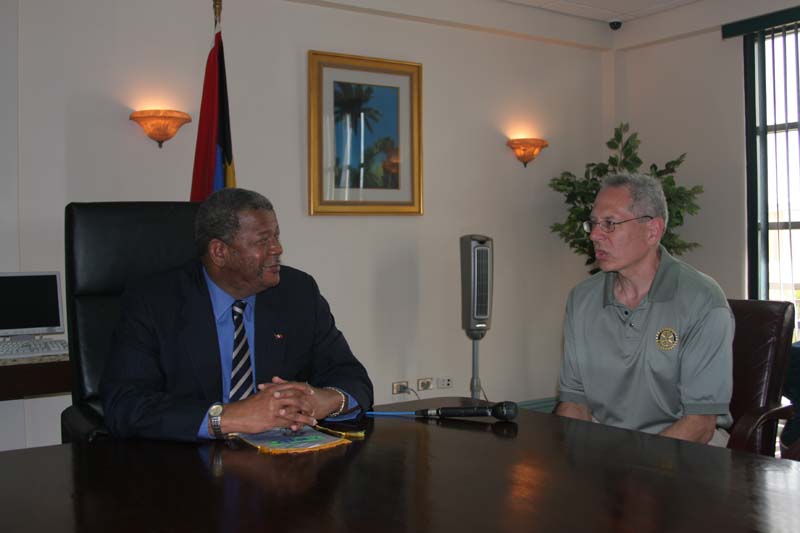 John talking to His Honor.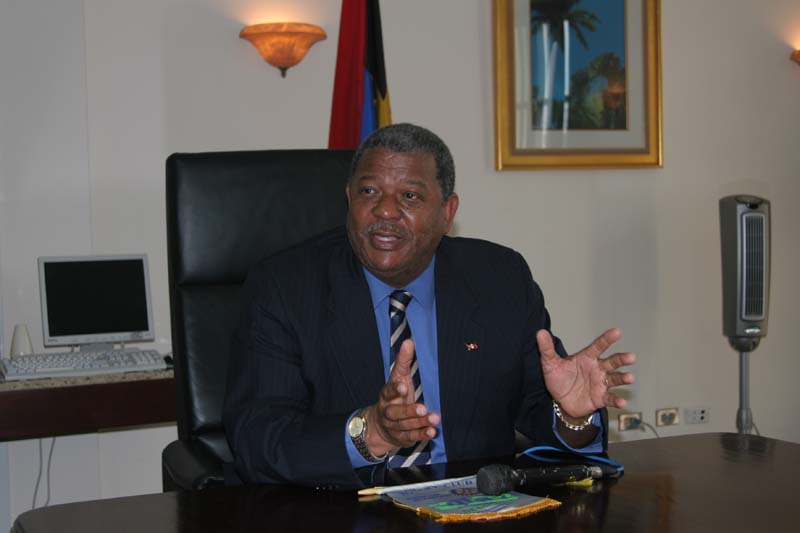 Honorable Spencer thanking Bellevue Breakfast Rotary Club and Newport High School for taking the time to make a "sizeable donation" to the schools of the island and the the furtherment of education of the students and people of Antigua and Barbuda.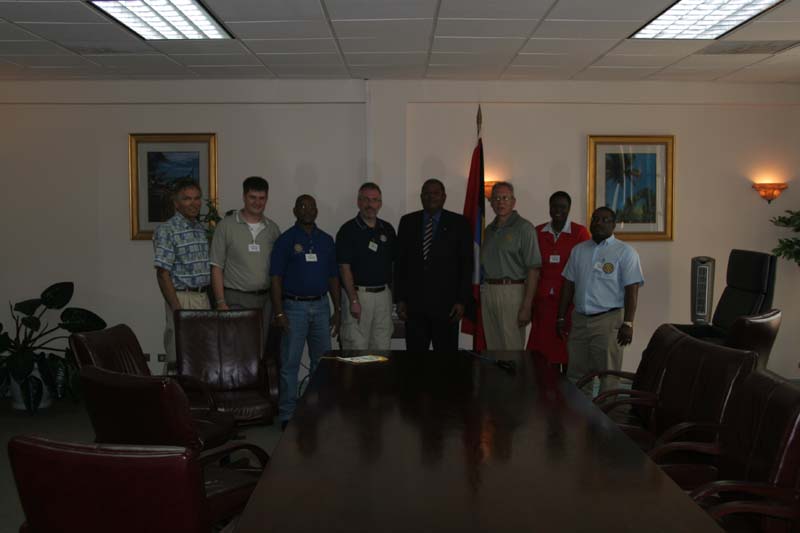 Group picture of all of us at the meeting. From left to right, Rod, myself, Cordel, Steve, His Honor Badwin Spencer, John, press secretary Lorraine of the Antigua club, and Paul.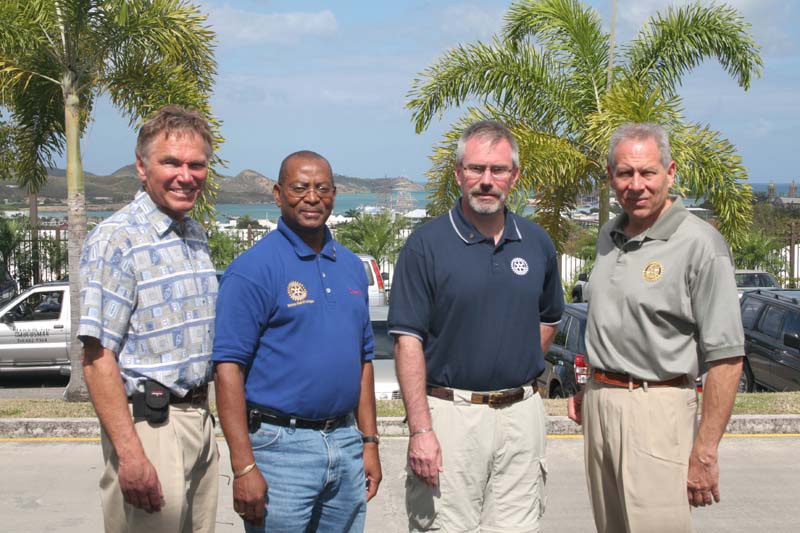 A shot of Rod, Cordel, Steve and John outside the prime ministers office. Towards the back is St. John's harbor.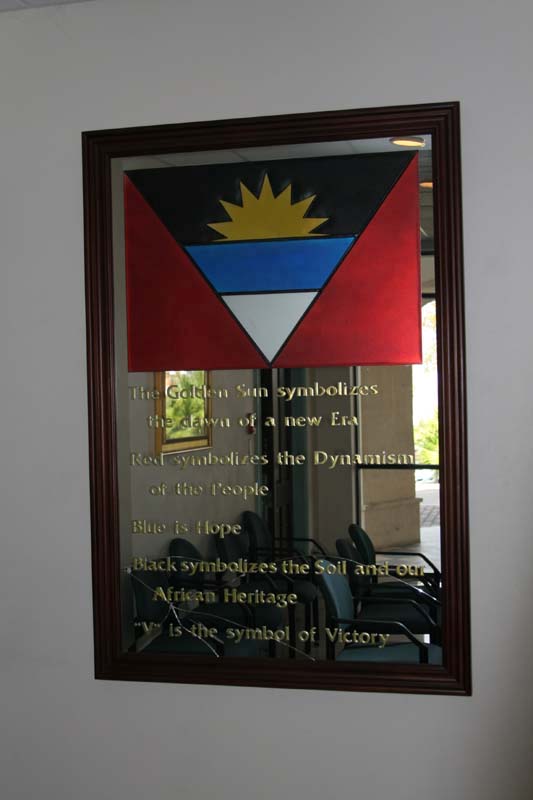 This was hanging in the entrance to the Prime Minister's office. It is the Antiguan flag and what each color represents. I thought it was kind of cool.